Innovation Factory
Quick-to-use text and document analysis
Your use case - ready in record time
Quickly and efficiently developed for your use case
High-performance text and document analysis for your specific use case: AI.on enables the recognition of the information you require in context, from any type of text, regardless of structure and format - using trained models, AI.on identifies the specific features and contexts.
We train new models with little effort and in the shortest possible time. Through our Data-Centric Active Learning technology, AI.on can be trained with a fraction of the data normally required - for maximum fast results.
Fast performance and ready for use
For your individual use case
Up to 80% less training time
Training with up to 98% less examples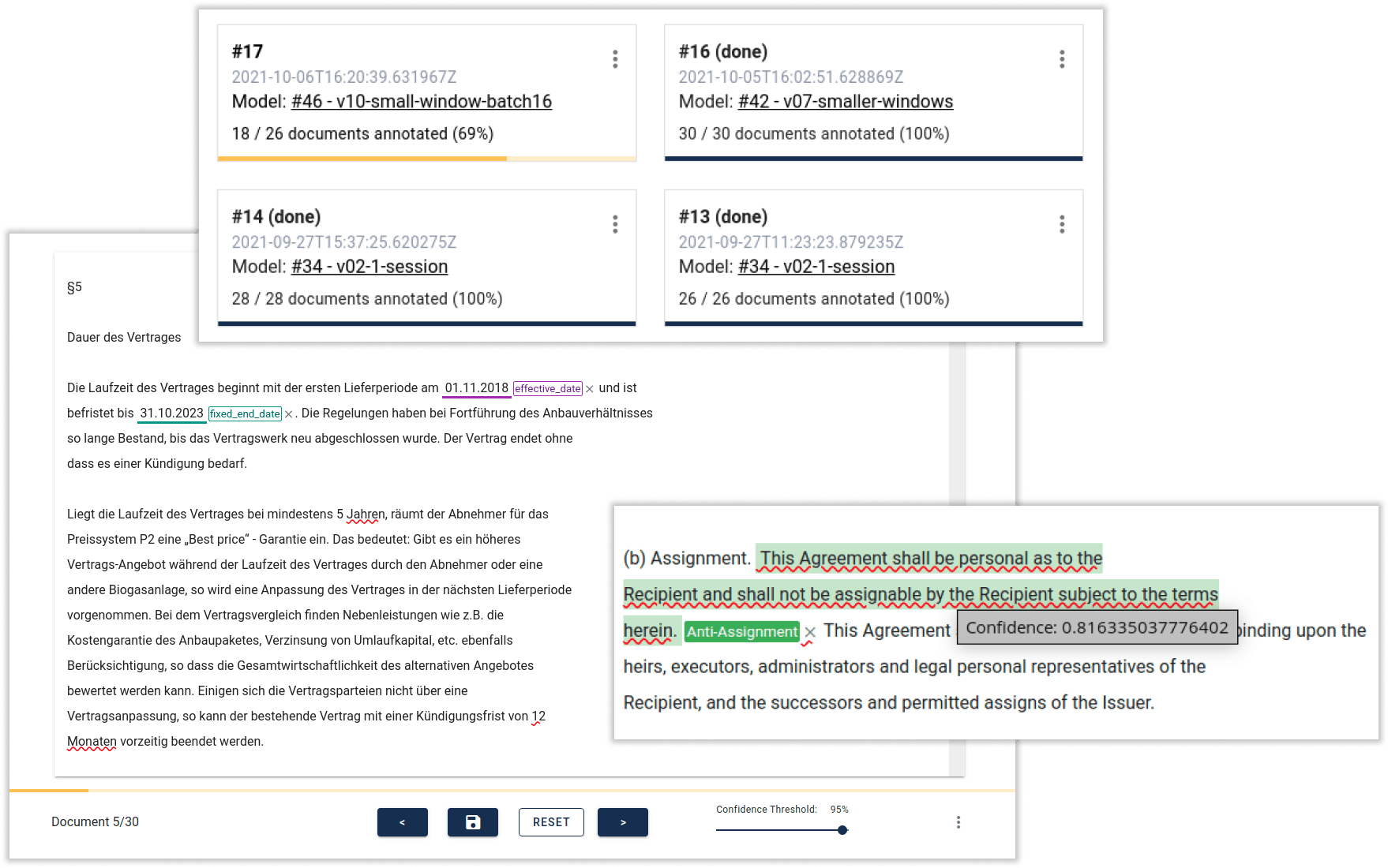 Intelligent learning
Data-Centric Active Learning
AI.on models for contextual recognition of specific information quickly become performant and ready for use. AI.on's Data-Centric Active Learning technology enables training in record time:
Training data optimization with AI.on accelerates the training process by more than 80% compared to the conventional approach.
AI.on generates new training data based on existing examples for maximum variance. Up to 98% less training data is needed.
The AI.on development environment for data scientists makes it possible to optimize raw data, annotation and model in short iteration cycles.
Automate now with AI.on for fast, accurate results and high-performance. We are happy to advise you.
Consistently flexible integration
Completely integrated into your processes
AI.on can be integrated into existing architectures or software with minimal effort.
AIaaS - AI as a Service
In the cloud version, AI.on is provided as a ready-to-use API. No hosting and operation are required - the integration of AI.on is effortless.
on-premise
For on-premise operation, AI.on is delivered in standardized container formats and can be integrated wherever Docker and/or Kubernetes are used.