Order Management with AI
AI-based processing of request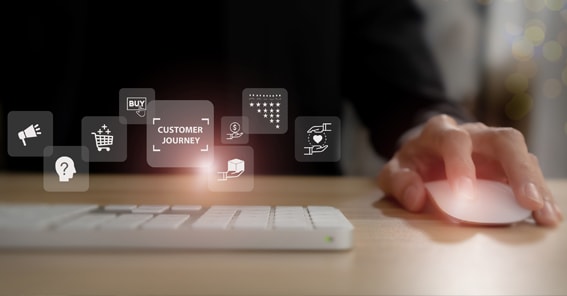 Process orders and inquiries automatically
Customers ask, the AI software supports with the generation of quotation and the processing of orders. Inquiry management using Natural Language Processing (NLP) with Deep Learning methods accelerates processes, increases employee productivity and boosts customer satisfaction. kinisto reads at a human level and recognizes relevant information – regardless of format. Data from inquiries can be matched with inventory data and orders processed quickly.
Higher customer satisfaction
More security & transparency
Orders become data
Competitive advantage through AI-based request management
kinisto goes a big step further than conventional classification and data extraction systems. Based on Natural Language Processing (NLP) with Deep Learning methods, kinisto recognizes information in context and makes it usable.
Classification & Data Extraction
kinisto recognizes text modules, places them in context with each other and extracts the relevant information in a structured manner – regardless of the wording or form of the inquiry. Order data is thus available quickly and in a usable form.
Process optimization
Due to the fast availability of the information, orders can be processed much faster. The structured data can be matched directly (with product or service catalogs) and the orders can be processed further automatically.

Automate request management
AI makes the difference
Automatically process inquiries and orders
Digital processing of incoming inquiries and orders means process acceleration. From the type of goods to the quantity of goods to the customer's data – kinisto not only recognizes information based on text and position recognition, but also reads the document like a human being. kinisto works contextually. This means that the text modules are recognized and then placed in relation to all other contents of a document. In this way, regardless of the form of the query, the actual content can be recognized and "understood" by the machine. The structured information can be processed directly without delay. The result: fast, efficient query management.
Your solution for inquiry management in record time
Perfectly tailored to your company and your processes
More efficient, better performing, more precise: Automate your request management now with innovative technology. kinisto Order is ready for use in no time and can be seamlessly connected to existing systems.
As a specialist for process optimization, we would be happy to advise you on the use of the latest AI technology in inquiry management.