AI model training
Development environment for data scientists
No-Code + High-Performance
Training data with maximum impact on performance
In record time to the kinisto AI model: kinisto Studio is a no-code development environment that enables fast and efficient training of models for contextual text and document analysis. Thanks to the innovative data-centric active learning technology combined with the option to optimize raw data, annotation and model in short iteration cycles, new models are ready for use remarkably quickly.
Efficiently train contextual analysis models
Data-Centric Active Learning Technology
Up to 80% less training time
Train with up to 98% fewer examples
Rapid development even for long and complex documents
Get to precision quickly
Training contextual data extraction
The key to accurate contextual text and document analysis is training data. With the kinisto development platform, a few examples become high-performance analysis models - through an end-to-end workflow that continuously corrects and optimizes the data.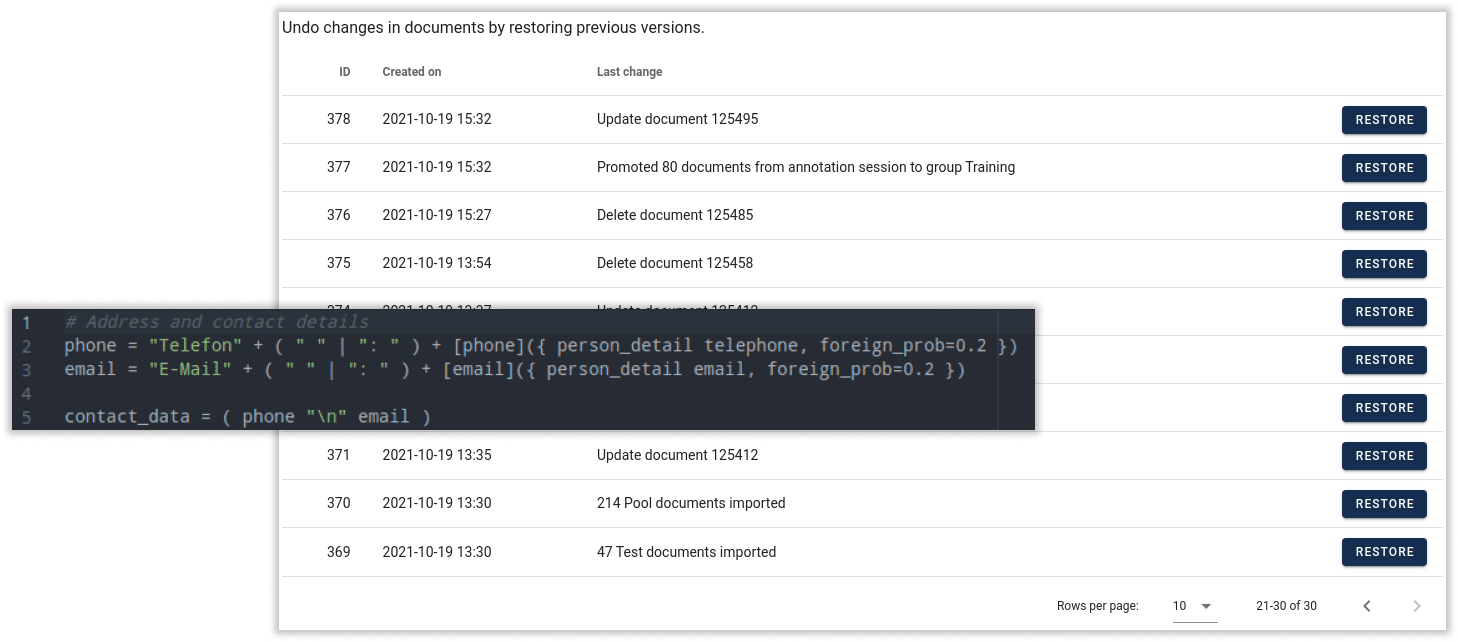 Efficient pre-processing
Perfect training data in record time
Reading-Order-Aware OCR in > 100 languages
Integrated document conversion supports PDF, image documents, Microsoft Office, JSON and text
Generative language for synthesizing training data
Full document history with "time-travel" feature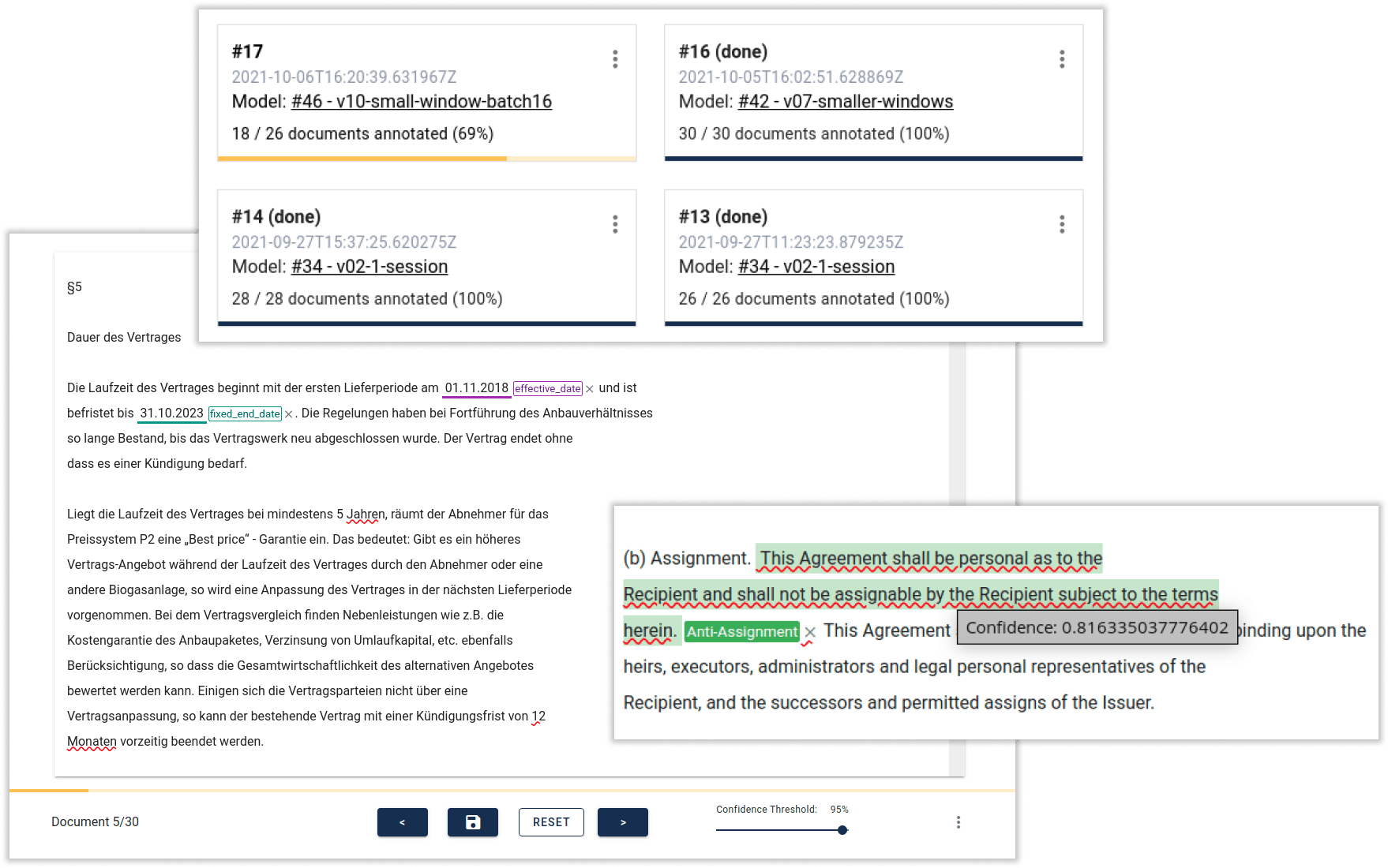 Intelligent learning & data enrichment
Data annotation with a fraction of the effort
Active Learning optimizes training data for superior results with up to 98% less annotated data
Optimized annotation interface for long documents
Fast training-annotation-retraining workflow without media breaks
Multi-user functionality with annotation guidelines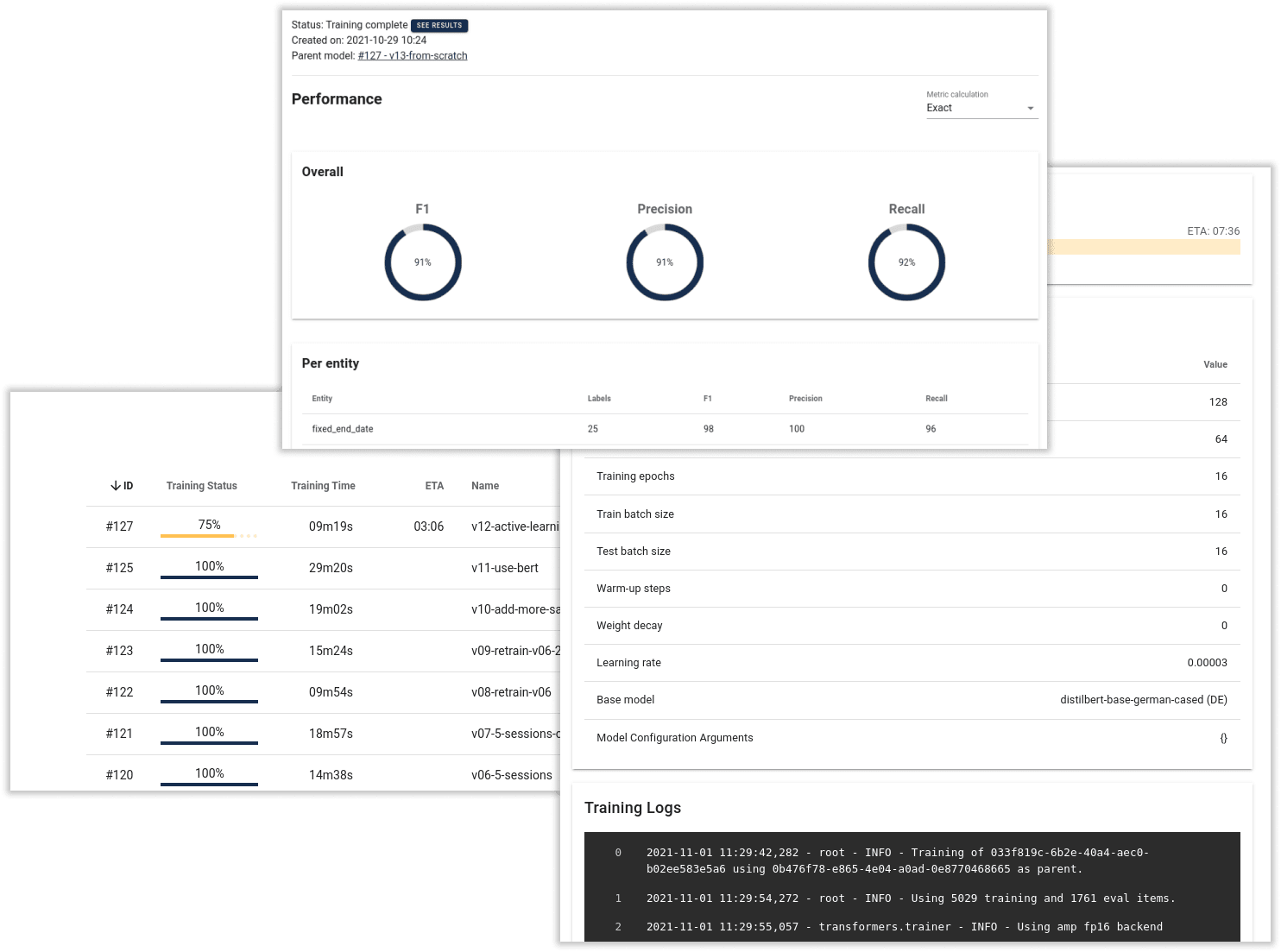 Optimized training process
One-click model training and model management
Latest generation Transformer models in various languages
Auto-scaling GPU training with one click
Model results and model comparison in a well-organized interface
MLflow integration for detailed training statistics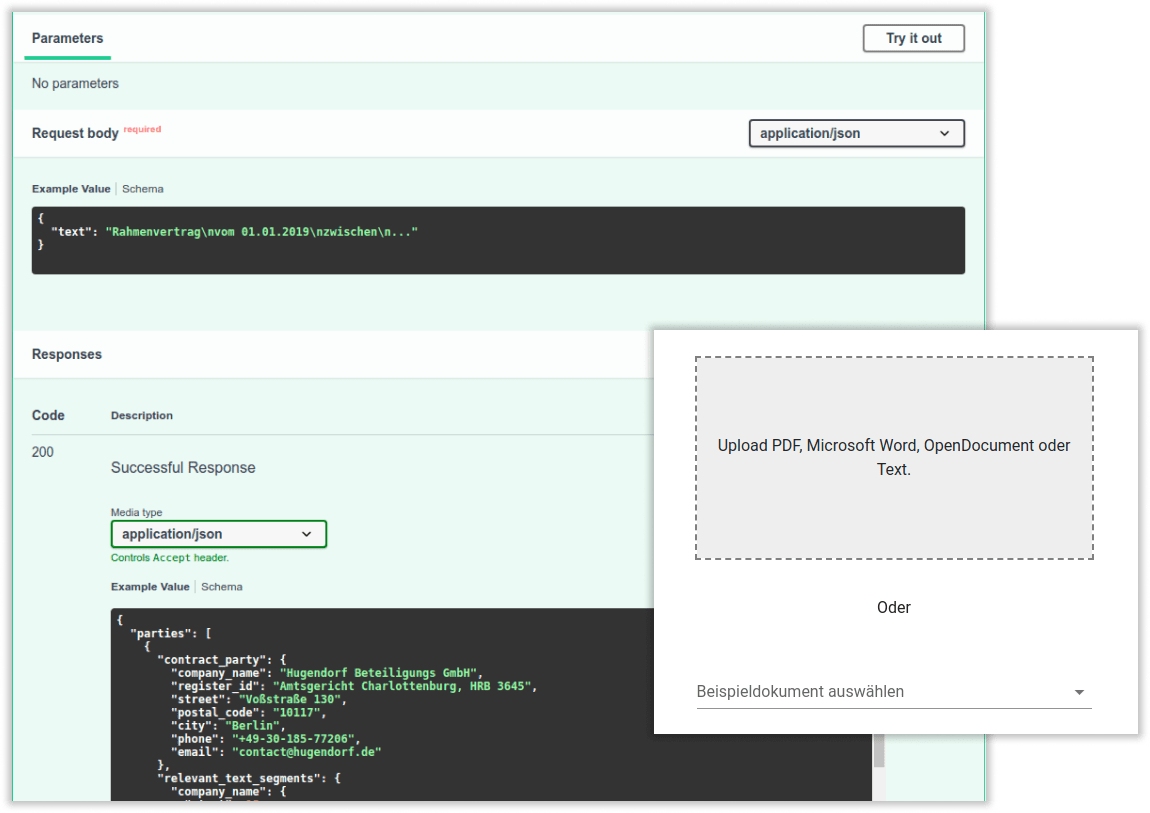 Performant and compatible
Automated deployment and optimal inference performance
Up to 70% shorter inference time through automatic model quantization and serialization
Prediction service with documented REST API
Deployment as Docker container for maximum compatibility
Efficient training
Fast iteration of the training data
Maximum leverage: Iteration on data, annotation, and models, rather than on model architecture and model parameters, can significantly accelerate the training process.