35% higher sales efficiency in commercial insurance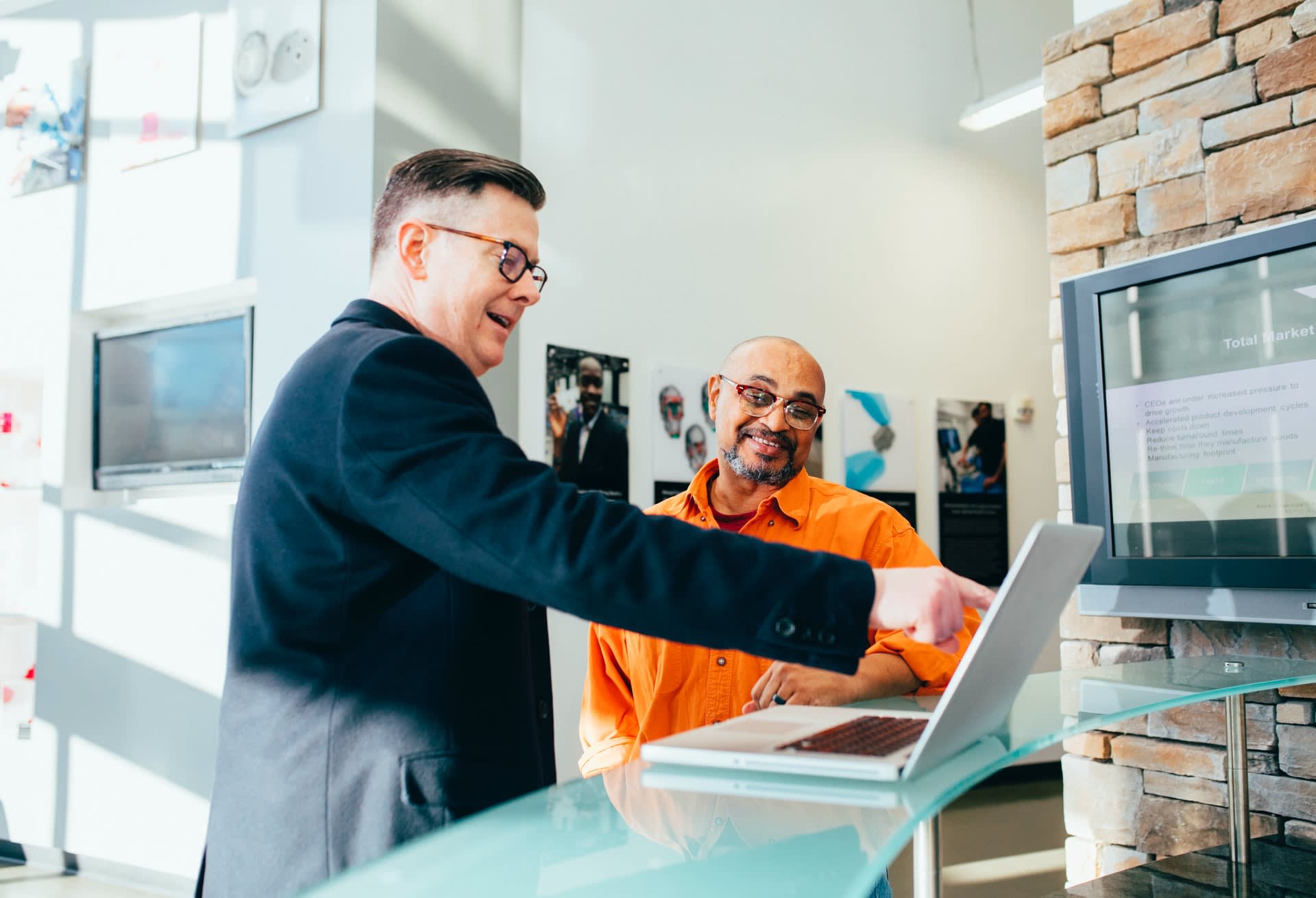 A large German insurance company increases sales efficiency with AI technology from tetrel.
Challenge
A large network of offices and agencies ensures that the insurance company's B2B products are offered to a large number of companies. Until now, the key factors for sales success were primarily the insurer's strong brand and the personal network of insurance agents.
However, if sales are based primarily on network effects, relevant groups of target customers are often completely overlooked. The insurance company therefore wanted to systematically analyze and develop the market potential in relevant regions.
This could only be done on the basis of current data on the companies in the relevant regions. Target customers had to meet essential sales criteria such as industry or company size. In addition, existing customers had to be recognized and filtered out despite different spellings.
In addition, since more than half of the companies listed in the commercial register do not have their own business operations, for example shelf companies, asset or real estate management companies, or service companies, these had to be reliably removed from the sales campaign.
Automatic pre-qualification of >100,000 B2B leads
AI-based matching with >200,000 existing customers
Day-by-day updating of company data
Deep learning-based analysis of >1 million websites
Up-to-date sales data via NLP-based data enhancement
The insurance company uses the AI technology kinisto to evaluate the commercial register as a starting point. The results thus obtained are filtered according to employee numbers and relevant industries.
An AI-based matching reliably identifies which companies already purchase products from the insurance company - even in the case of different spellings or outdated CRM data records.
For an automatic preselection of leads, web activities of the companies are analyzed with kinisto. This identifies which companies are actually active and therefore relevant for the sales campaign.
Results
+35%
more deals than in comparable sales campaigns
>95%
activity rate of pre-qualified target customers
>200.000 €
savings per campaign
About the insurance company
Active throughout Germany
One of the 10 largest insurers in Germany with >5 billion EUR in revenue
Extensive portfolio for private and commercial customers