Anonymization of documents using AI
01/03/2023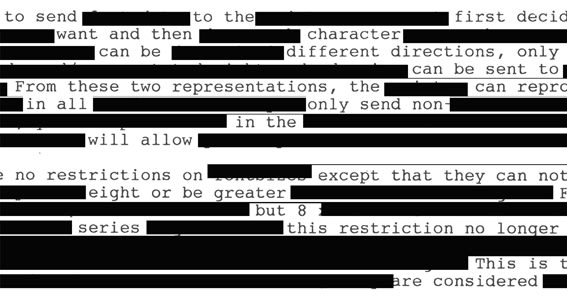 Effectively remove personal information from documents and make them usable for GDPR-compliant further processing: AI technology also makes documents containing personal or other sensitive data usable.
Document processing and the GDPR
When processing any documents, companies must ensure that personal data is processed securely - the processing must be GDPR-compliant.
The GDPR (General Data Protection Regulation) is an EU regulation that governs the protection of personal data. This also affects the processing of documents containing such data.
The removal of sensitive and/or personal data makes the use of important further information contained in documents or the processing of the documents themselves possible in many cases. This is because anonymization transforms this data into a form in which it is no longer identifiable.
This is how anonymization works - using AI
Using AI technology, sensitive data can be removed quickly and securely. Based on Natural Language Processing (NLP) with Deep Learning methods, the information is recognized and removed - in any type of document, regardless of structure and wording.
The AI software recognizes information in context, enabling sensitive data in documents and texts to be anonymized with greater precision than rule-based systems.
This means that the documents can be quickly processed, evaluated and used in a GDPR-compliant manner.
Practical application of anonymization using AI
AI-based anonymization is used, for example, in the evaluation of scientific documents. In medical research, patient records are often used as a source of information to gain important insights. By their very nature, these contain personal or sensitive information. By using artificial intelligence, this information can be removed quickly and automatically to ensure that patient privacy is maintained.
The technical processing of documents in connection with digitization and process optimization in companies is also only made possible in part by anonymization. AI can be used here even between individual process steps to remove critical data at the right place at the right time.
Another example is the use of AI to anonymize text documents that are being prepared for publication. In such cases, it may also be necessary to remove the names of people or places from the document to ensure that the privacy of the individuals concerned is maintained.
---
Anonymization with the AI system kinisto
With kinisto, sensitive data can be removed quickly and reliably. As a specialist for AI technology in practical use, tetrel will be happy to advise you on the topic and your specific case!